Choose the the Best Automotive ERP Software
Increase sales with Automotive ERP Software designed specifically for automotive businesses.
Automotive ERP software and systems plan, manage, and deliver specific functionalities designed to support automotive manufacturing businesses. Automotive ERP features include the ability to quickly and effectively adapt to disruption and future challenges in the industry. Automotive ERP solutions can help companies control costs, improve manufacturing efficiency, manage inventory, improve supply chain performance, close skills gaps, and increase flexibility.
Arbotechs, Automotive ERP software provides an integrated view of all operations, from production planning and scheduling to purchasing and invoicing, and assists you in streamlining your business processes, allowing you to accurately forecast sales quotas and operating budgets, as well as track progress on the shop floor, warehouse, and distribution centres.
Automotive Industry's Particular Challenges
The majority of the unique challenges faced by auto dealers and workshop managers on a daily basis are brought on by poor management of intricate business operations. These problems can decrease productivity and have an impact on revenue in addition to the growth opportunities.
Major Advantages of Our Software
Resource 

and 

operation 

efficiency

Garage management processes have been streamlined.
Inventory and delivery management
Accounting integration and GST readiness
How Can You Benefit from Our Business Solutions​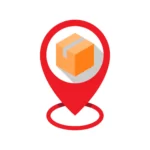 Outdated Tools to Track Operations
The precision required for precise forecasting is missing from the stored data due to outdated systems' inability to track real-time data.
Managing Multiple Lease Agreements
Manually tracking and managing lease terms and expiry or renewal dates is difficult and frequently prone to human error.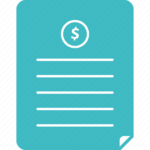 Generating Appropriate Cost Quotations
Under-quoted projects fail to generate sufficient funds, while over-quoted projects fail to persuade customers, resulting in a loss of both opportunities and resources.
Manage Workflows Smartly and Maximize Revenue
Cloud-hosted automotive software systems are efficient tools that enable users to automatically gauge work-in-progress from any location, keep track of each spare part used, manage labour allocation, and notify users of delivery due dates.

Reduce Downtime Through Planned Preventive Maintenance
Downtime is costly because it results in revenue loss as well as reputational damage. Breakdowns can be avoided by inspecting machinery on a regular basis. Automotive software applications systematise the process to ensure smooth operations.
Automate Workshop Administration and Scheduling
Automotive workshop management systems enable users to automatically track information and pre-populate data to make workshop scheduling easier, even when workshops take place on multiple dates and locations.

Improve Purchase Prediction to Match Inventory with Demand
DMS software provides market-level forecasts and visibility to assist you in inventory balance. The software systems can ensure that there are no excess stockpiles and that the money spent provides maximum value by allowing you to set procurement constraints.