Modern ERP for Warehouse and Logistics Services
Streamline your warehouse AND LOGISTICS Operations to increase revenue.
Arbotechs is a leading outsourcing partner for warehouse & Logistics solutions for industry and Ecommerce. We optimise your value-added chain at every level. We offer a comprehensive range of warehousing and fulfilment services through our dense network of locations, new technologies, and ideas.
Arbotech Solutions offers the best ERP software solutions for warehouses that are integrated with CRM System to improve customer relationship management. The solutions have been extremely useful in ensuring flawless order fulfillment and on-time shipments. WMS solutions' operational automation helps to maximize outputs and makes managing and monitoring operations easier. As a result, these solutions enable businesses to improve various aspects of their operations and increase profits.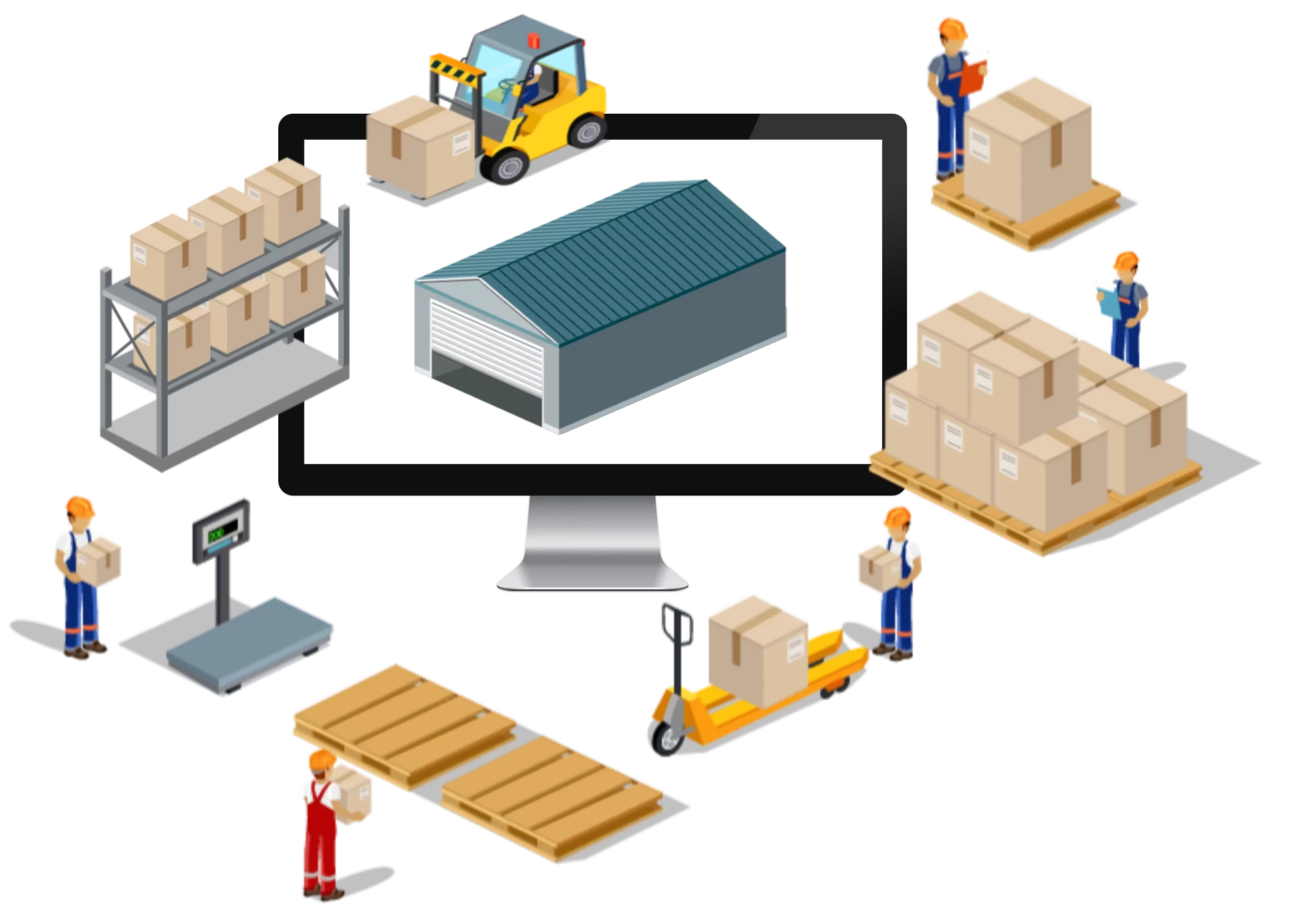 How Does ERP Help With Warehouse Operations?
Dynamic and quick-moving warehousing and logistics companies require reliable ERP solutions that can streamline operations and meet all client requirements. Our robust cloud-based WMS applications boost operational effectiveness and successfully handle your company's difficulties
 Minimizes Security Vulnerabilities

Productivity and Reduce Human Errors

 

Delivery 

and 

return 

times 

that 

are 

quicker

 lowered operational costs
Overcome Warehouse and Logistics Business Obstacles
On a daily basis, warehousing and logistics companies deal with a large number of operations. This includes both internal and external processes such as order processing, transportation, supplier management, and so on. In the following sections, we will look at some of the major challenges that these companies face.
Top ERP Software Advantages
Increased Productivity

 Planning and Reporting Effectively
Better Supply Chain Management
Effective Storage Management
Unexpected stock shortages or excess inventory build-up are caused by a lack of proper operational knowledge and correct future demand estimates.
Multiple Tracking Systems
Businesses that manage operations using numerous systems or manual processes have limited access to real-time data and are unable to keep demand and supply in balance.
Poor Warehouse Space Utilization
Inefficient utilization of available storage is the outcome of a poorly designed warehouse layout. This hurtsan adverse effect on productivity and adds to the processing time for orders.