POS Software Is Required For The Smooth Operation Of a Grocery Store
It is the most visited area. As a result, it must work seamlessly. When a customer walks in and returns to your grocery store, you have a lot on your mind as the owner. Managing your entire business can be difficult. especially if the stores are spread out across the city. No business can grow without a solid plan; you must understand your business, your customers, and how they buy. Some of the ways Arbotech Solutions POS software can assist you are listed below.
POS Software Has Conquered Grocery Stores
The expression is correct. A large number of businesses already use a point-of-sale system. You might be wondering why a POS system is necessary. You are losing money if you own a grocery store and do not use the proper POS software. The term "opportunity" refers to a significant component that contributes to the smooth operation of a business. Let's look at how a POS system can help your business and how Arbotech Solutions can help.
Availability Issues
"The customer is king," as the saying goes; no business can succeed without customers. Customers who are dissatisfied with your service will not return to your grocery store. A customer will be disappointed if he places an order only to be told later that the item is unavailable. A good POS system for your grocery store will help you avoid issues that destroy your real-time operations. If there is an excess of stock, the software will notify you. As a result, you will be able to take the necessary action.
 POS Software For Your Grocery Store's
It is critical to choose or use POS software that is tailored to your business when selecting a point-of-sale system for your grocery business.
Furthermore, the program should be able to keep track of your inventory and generate accurate inventory reports, as well as provide information on your best suppliers and best-selling products.
You can use this data to determine which items sell well and require immediate replenishment.
Cash Management
A cash management system is required to help business owners run their businesses and manage their finances properly.
Every business must generate cash flow to stay afloat. As a result, it will be able to cover the firm's operating expenses. Investors must be paid back, and the company must be balanced.
This is a difficult task that, if performed manually, is prone to errors. Arbotech's POS software can handle this with comfort and precision.
Security
Security is one of the most pressing issues we face today, and there are numerous solutions available in this digital world. Depending on the grocery store, the data is critical.
A POS saves data in a centralized location and ensures that your data is safe if your device is lost or hacked.
This can be fixed by logging out and securing the device. Because cash can be taken from your store, only authorized employees should handle cash transactions, which are also logged by the system, so you don't have to worry about store cash fraud.
Promotions and Discounts
Promotional activities help a grocery store gain a large number of customers. Because customer data is saved on a POS system, this is possible.
You can offer discounts and promotions for a short period of time. Click here to use the deal on all or just a few products in the store.
You can schedule the offer and create custom promo codes, as well as extract customer contact data from customer data and send bulk emails to your customers for promotional purposes.
Choose your POS software.
Many elements of a point-of-sale system have been discussed, but there are a few things to consider when choosing a POS for your grocery store.
We need to know how dependable the service provider you choose is, as well as how their software differs from competitors.
24/7 customer service.
It may take some time for your employees to learn how to use a new POS system, but it can be a viable option with the right customer support.
Having a 24/7 service to fix defects or faults in software is beneficial to the smooth operation of your business. Arbotech Solutions must be available 24 hours a day, seven days a week to provide unlimited live chat, email, SMS, and web enquiry support. A well-trained customer service team will handle any issues that arise.
Various Locations
Users with multiple locations should have a POS that is tailored to their needs; it should be simple to manage all of their business operations, and future expansion should be possible. Arbotech POS software provides benefits such as transferring items between locations, controlling centralized purchasing, and retrieving all locations from a single site.
The best POS software for your business in India in 2022
The POS point of sale  Software is the key to business development for small and medium enterprises (SMEs) in the retail industry, such as chained restaurants and cafes, because it plays an important role in the daily operation of the business.
Arbotech Solutions' robust and user-friendly POS systems for hospitality, retail, warehouse and distribution, e-commerce fulfilment, and healthcare can help the company grow by providing quick service, operation analysis, and management for each trading day.
Arbotech Point of Sale (POS) is an integrated suite of business applications designed for SMEs with multiple locations. It allows any transaction, automatically registers stock movements, and provides real-time statistics and centralised data across all stores. Besides that, it is reliable even when it isn't connected to the internet.
1. User friendliness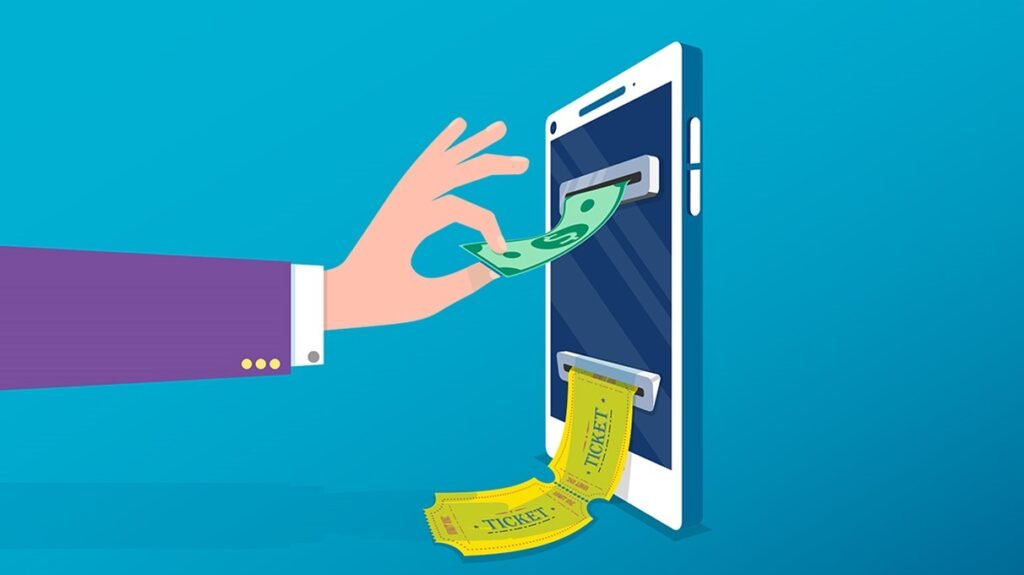 Arbotech POS is renowned for its ease of use because it is built on a sensible interface that any company can easily use. Moreover, it is highly adaptable and might function both online and offline. Employees want the POS to be simple to find out and use on each trading day. Arbotech POS could be a user-friendly application that will facilitate running your business more efficiently.
2.
Functionality
Arbotech POS almost covers everything you wish for your company on a daily basis. We include POS features like Barcode/Ticket Scanning, Discount Management, Electronic Signature, Gift Card Management, Loyalty Program, Multi-Location, Restaurant POS, Retail POS, Returns Management, and eCommerce Management. However, we even have Commission Management and Customer Accounts functions.
3. Compatibility
In the mobile era, it is very convenient for businesses if their POS is compatible with various devices. Arbotech POS systems are cloud-based, SaaS-based, and web-based. Every one is used on mobile devices and tablets running Android and iOS, as well as on desktop computers running Windows and Mac.
4. Customer Support
Arbotech POS systems support and train users in a variety of ways. Email/Help Desk, FAQs/Forum, Knowledge Base, Phone Support, and Chat are all available for assistance. We provide training through live online, webinars, documentation, and videos.
5. Pros and cons

Arbotech accepts almost all contactless payment methods worldwide. The features of Arbotech aid in the smooth operation of your business.
Arbotech Solutions has full integration of every type of powerful applications to fulfill all of the wants of the business during its growth phase. there's no need for a separate app for accounting, a separate app for bills, a separate app for timesheets, a web site builder app to run the web site, and another warehouse management app.
Because all apps are internally connected, there's no need for integrations or double entry of orders from one system to another. It means that the order from the POS will ultimately post the entry in real-time in the account app, and therefore, the system's reports and dashboards can demonstrate a 360-degree view of the business. Meanwhile, the price is reasonable and worthwhile for caffs and cafes looking to gauge their operations and consolidate their reports without having to worry about integration complications. The operation of the storehouse across all branches becomes centralised, resulting in an increase in the effectiveness of all branch purchase processes.