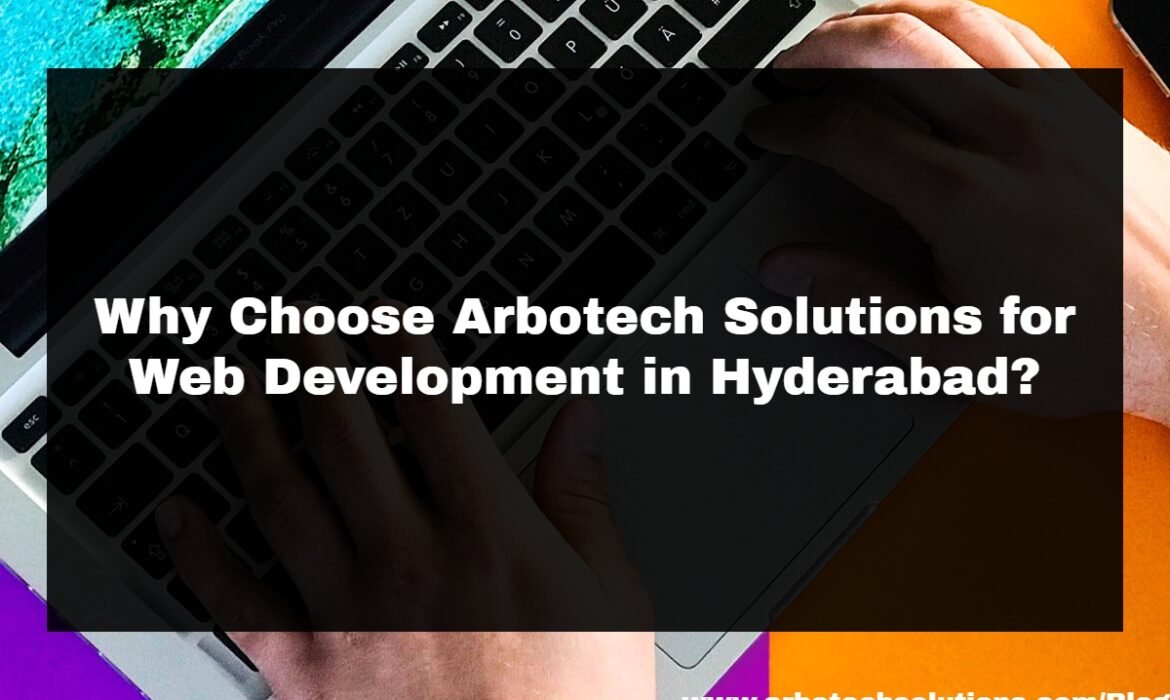 Why Choose Arbotech Solutions for Web Development in Hyderabad?
If you want to ensure the success of your website, you should work with Arbotech Solutions  seasoned website development Company in Hyderabad. it takes the time to fully comprehend your website goals in order to assist you in achieving and exceeding them. Our web development team in Hyderabad will save you time and resources by acting as an extension of your team and bringing fresh perspectives and ideas.
Arbotech Solutions is a web development company in Hyderabad that takes the time to understand your website's targets.

Your company's website is a 24-hour marketing and sales machine! It assists your users in understanding your company, learning about your services, and purchasing your products. We recommend turning to Arbotech Solutions because we have a reputation for being the best web developer in Hyderabad. Arbotech Solutions has a track record of producing SEO-friendly and high-converting web designs. you will be able to be more focused and efficient, as Arbotech Solutions will assist you in identifying your business targets and seeing your expected results from the start.
Why Arbotech Solutions is the best web design and development company in Hyderabad.

Working with an experienced web development firm ensures that your product is delivered on time and meets all specifications.
Arbotech Solutions is a skilled web designer who understands how to approach your website development project in the most effective manner.
We will assist you in avoiding common blunders and pitfalls so that you have a high-converting and fully functional website at the end of the project.
Arbotech Solutions can create sites that are both secure and highly optimised for search engine rankings. For all of your web development needs, we recommend Arbotech Solutions.